The collection includes approximately 90 stationary engines, i.e. the type of motors which were used to power small manufactories (sawmills, threshing plants etc.), in the times before the mains electricity network was as extensive as it is now. The greatest boom in the use of such machines was from the beginning of the 20th century until the Post-War years.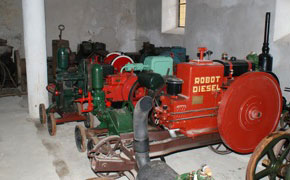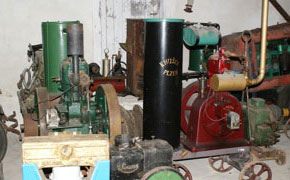 In addition to the well-known Czechoslovak manufacturers, such as Slavia, Lorenz, Škoda and Wikov, the collection also includes models by lesser-known producers, such as Benz, K. Hušek, Štěpánek, Alja, Klíma, Moravia and Dobrý.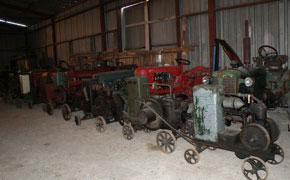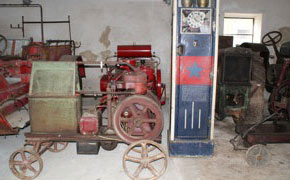 Foreign manufacturers are represented by the American Amanco, Nelson Brothers, Powell, Fairbanks-Morse, IHC, United, Economy and others, the English Lister, Crossley, Ruston Hornsby, Bamford, Wilton, Petter, Hamworthy, Blackstone and others, the German Deutz, Sendling, Gueldner, the French Bernard, Japy, Renault, Deville and others, and the less common Yugoslavian Aran, Hungarian Janos Csonka and others.